Suspension parts are extremely important functional parts. They ensure driving stability, riding comfort, and absorption of noise and vibration. They also play a role in providing a fun and comfortable drive for the customer. Amid circumstances of growing demand for environmental friendliness, automotive manufacturers all over the world require their development partners to design and propose production technology efficiently in terms of performance improvement and weight reduction. In order to respond to their demand, F.tech takes on new challenges everyday as a "global chassis system manufacturer having overwhelming competitive strength."
We are also constantly striving to expand development technologies, investigate materials such as steel, aluminum, plastic, and carbon fiber, and introduce a study in stresses change during processing in order to analyze the performance of complete vehicles of automotive manufacturers. In regard to brake pedal development, our strength lies in optimization of various materials, weight reduction, and design that address collision safety, which enables us to meet the needs of different regions throughout the world.
Development facilities in Japan, North America, and Asia constantly collaborate, and our industry leading top-class R&D team is available 24 hours to provide leading-edge R&D technologies to automotive manufacturers all over the world.

F.tech R&D Philippines Inc.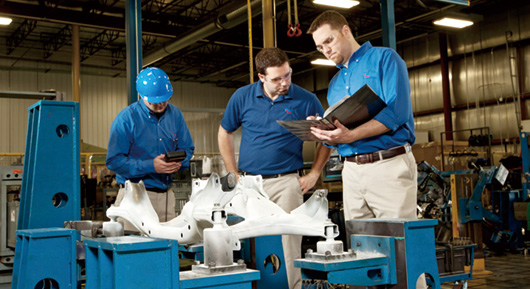 F.tech R&D North America Inc.
Research and Development System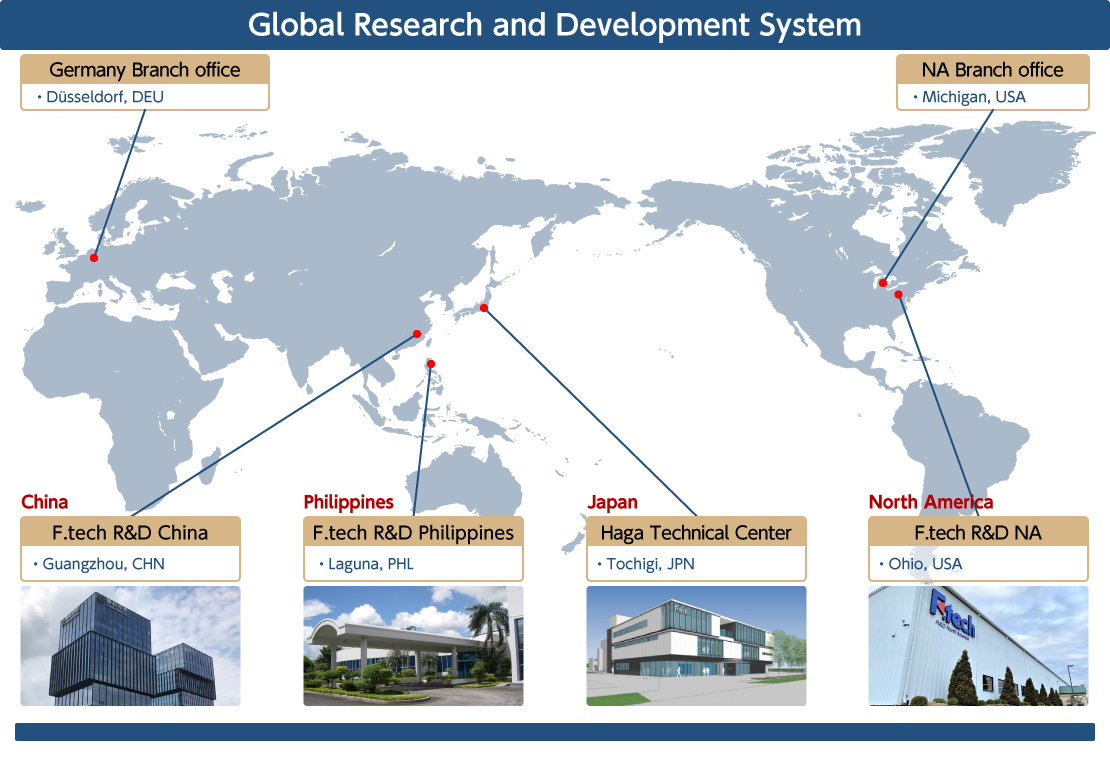 Production Technology Capability
F.tech constantly maintains extremely high quality, while striving to shorten production time and reduce costs. We engage proactively in developing production technology to address production needs and manufacture high value-added products. We are actively taking on the challenges of developing our own integrated manufacturing systems including fabricating dies internally. We are also striving to fully automate our press machines, establish general-purpose welding lines, and modularize our parts.
General-Purpose Standard Flexible Welding Line
The establishment of a general-purpose welding line is one example of a unique integrated manufacturing system. Standardization of the jig replacement mechanism allows us to respond flexibly to various customer needs, which differ according to product specifications, production volume, welding volume, etc.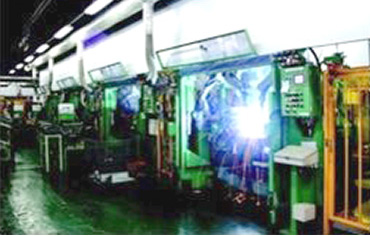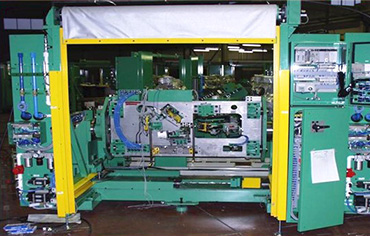 Modularization
F.tech is also determined to pursue modularizing advanced parts. We are striving to establish a system that will enable us to develop and offer proposals for entire chassis systems that integrate not only individual functional parts such as subframes and suspension arms, but also multi-functional suspensions including peripheral components.

Hydroforming Technology
Hydroforming is a manufacturing technology to form closed cross-sectional products by placing pipes inside closed dies, filling them with fluid, then applying pressure to mold the pipes into hollow shapes. Compared to traditional methods, it allows elimination of the stamping process, fewer number of dies, and may even lead to simplification of the welding process. Moreover, its greater strength and rigidity can contribute to lighter weight parts, as well as cost reduction.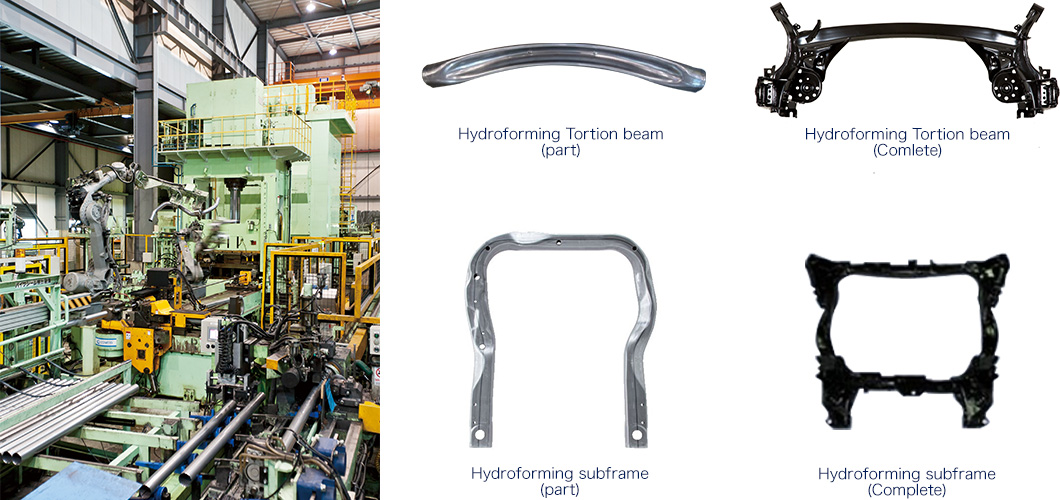 Annealing Technology
F.tech is developing our own crushed-tube torsion beam that can be applied to heavier vehicles, by combining hydroforming technology with annealing technology in which heat treatment is applied after hydroforming to eliminate residual stress, and improves the durability of products.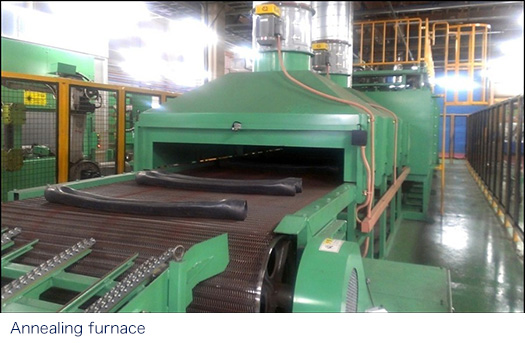 FSW (Friction Stir Welding) Technology
F.tech has developed new technology, FSW (friction stir welding), to continuously weld dissimilar metals of steel and aluminum, achieving weight reduction and high rigidity in chassis systems. We applied this technology to the production of front subframes with a hybrid structure of steel and aluminum for the first time in the world. With this technology, we achieved a 25% weight reduction compared to traditional steel subframes. It also boosted the rigidity of the joint between the subframe and suspension by 20%, contributing to the enhancement of the vehicle's driving performance. This welding technology is applicable not only to steel and aluminum, but it can also be used to weld aluminum to aluminum.

FUT-1 (Thick Plate Friction Cold Forging) Technology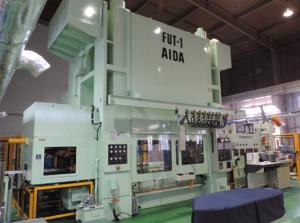 FUT-1 is the ultra precise plasticity processing technology that F.tech developed by integrating ultraprecise punching technology and heading forming technology. This has enabled substantial reduction in costs through achievement of the ultimate material yield rate and elimination of post-processes. We will spread this technology throughout the world.
(FUT:F.tech Ultimate Technologies)